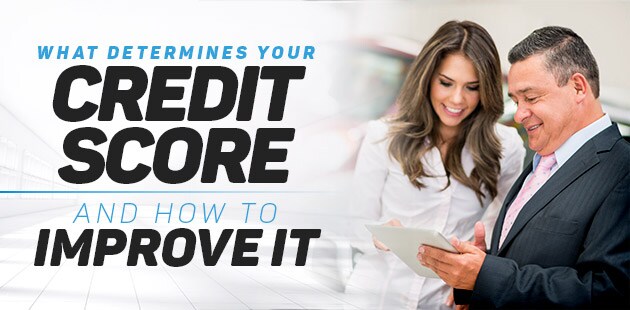 Most of us don't have the time to become finance experts. But knowing about your credit score-what it is, what goes into it, etc.-can go a long way in empowering you. Here, we answer some frequently asked questions about credit scores.
Will My Score Go Down If I Make One Late Payment?
It depends on how late the payment is. Late payments under 30 days are not reported to the credit bureau. You might have to pay a late fee but it shouldn't affect your score. Of course, lots of late payments beyond 30 days are going to dramatically lower your score.
How Much of My Available Credit Should I Use?
Your credit utilization rate is the ratio of credit used to credit available. Many sources differ on what this should be but most agree it should be under 30%.
I Don't Have Credit History. How Do I Establish Good Credit?
Credit history obviously goes into your score because the credit bureaus can't calculate a score without credit actions! The best way to establish good credit is to obtain a secured credit card.
I'm In Financial Trouble. Is It Okay To Take Out A Loan To Help Out?
Suddenly taking out lots of new accounts will negatively affect your credit score. Obviously, it also raises your credit utilization rate and puts you at risk for making late payments. Seek financial counseling and come up with a better plan!
How Do I Improve My Credit Score?
Credit score is the single most important factor when it comes to the matter of getting a loan because it tells your potential creditors how likely you are to pay them back in a timely fashion.

While some institutions are more flexible than others, there's no getting around the fact that a low credit score is going to limit your ability to obtain a loan. The good news is that there things you can do to improve your score.

To improve your score, it helps to know what goes into calculating it. The single biggest factor is late payments. The next biggest factor is your current amount of debt. Improve your score by never taking out a loan you can't pay back comfortably. Also, pay your accounts on time.

Your credit history is also a factor. If you have little credit history, but you also have the means to take out some credit, you should do so. The easiest way to do this is to apply for a credit card.

Your score can be negatively affected if you take out a lot of credit in a short period of time, as this indicates financial trouble. Find other ways to address issues of finance.

Improving your score takes time. So, start making the necessary changes to make it happen now.

Also, be sure to check out our Credit Application and apply today!